Here I offer you the possibility to easily find the pages of our friends and helpers.
Here you have the chance to meet our friends, to shop with our helpers, to browse or visit the shops.
These individuals, families and companies help us to make our dream come true – and make it possible for you to read about our adventures and share the excitement.
---
---
You need the proper car battery? Or a very special ball chain? From family business!
We manufacture every ball chain for you
Fresh brand-name starter batteries also for sailboats
Origin: Batteries and Ballchains
---
If you don't know much about blogging, but you even less about how to create a homepage, then Daniela's site will certainly be of great help to you. She (Daniela and her side) helped me a lot and often:
Do you want to convince online and win new customers? I support and accompany you on the way to your successful internet presence.
Source:Daniela Retzl | miss-webdesign.at
---
For us "overseas Austrians", this is vital for our survival – a trustworthy pumpkin seed oil source:
Onlineshop for Pepi's Styrian pumpkin seed oil g. g. A.
"the black gold of Styria"

Pepi´s Styrian pumpkin seed oil g. g. A. stands for:
An agriculture in the middle of Austria's sunniest and warmest region,
Josef "Pepi" Schardl, a farmer who grows the Styrian pumpkin with great care and passion for good food.
and an oil mill, which was awarded by Gault Millau for its fantastic roasting and pressing process.
All this makes Pepi´s Styrian pumpkin seed oil g. g. A. so unique and pure in taste!
Source: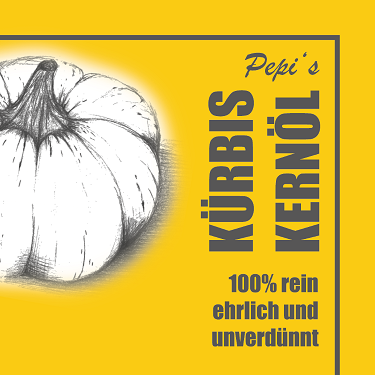 ---