On this page we will introduce our sponsors
---
---
Our first sponsors:

A huge "Thank you" and an applause for opening our sponsoring page goes to John & Catherine from Taylors Heaters and Cookers. Both of them have been very helpful, and managed that we and (even more important the cats) are not freezing any more. Our heater is working great again!
John performed some excellent work, Catherine made the communication possible and super easy. It was a very unbureaucratic and relaxed way of working together with both of them.
We had great fun and it was always great fun to write with Catherine or talk to John. Cheered me up a lot!
Thanks a lot to both of you. I am (we are) really looking forward to meet you and have a nice drink together!
---
---
Dive Shop and Dive School:
TauchSport Steininger, Wiener Neustadt
Here you will be served by the boss himself. He offeres his time for giving you the best possible guidance. I am almost sure, that he has the perfect equipment for you on stock. Nearly all different sizes from various manufactors, scooters, tec-diving gear, sidemount, drysuit, … And of course all the basic think that you need.
Thanks for your help and support, everytime we needed something, you where a big help for us!
---
---
Our Favorite Optician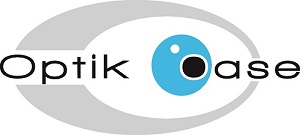 Now I would like to give a big "Thank you" to Karina, owner of Optik Oase in Pitten, – and of course to her sister Manuela. Thanks for the any time competent and friendly advice. All of our wonderfull sunglasses we got from them. Including custom fitting to our heads. Every time needed, even long time after we bought them. Always in a good mood they manage to serve us as we wish and helped solving our problems.
Sunglasses, readingglasses, contact lenses, watches and jewellery – including all the additional service like customfitting the frame of the glasses, changing batteries and much more!
Thank you – we will remeber you always!
---
---
I hope, that this list will grow, I would be happy, to have more supporters and sponsors 🙂